Nezesaussi Grill
Nezesaussi Grill is a perfect restaurant for sports lovers. The name is a bit difficult to pronounce but it is actually a name that combines 3 countries together which is New Zealand, South Africa and Australia. The restaurant offers best of both, food and sports from these countries. Take your way to Sheikh Mohammed Bin Rashid Boulevard, Manzil Downtown and take a seat at the cozy sports lounge in Downtown Dubai to enjoy the sport and cuisine of these three countries.
There are televisions on many walls, therefore, wherever you will be sitting you will have a perfect view of the match you want to see. If you kindly ask them, they can also change the channel for you to watch your favorite game. This is a very relaxed and comfortable sports bar where you can watch matches with quality food. Since the quality of the food is beyond splendid we did not hesitate to put Nezesaussi Grill in our handpicked list of restaurants.
In Nezesaussi Grill there are different offers every night and on Saturdays they have a Roast night in which they have options like chicken, pork and beef. You can try to go there on Saturdays and try the chicken roast which is served with Yorkshire pudding and hand cut potato fries with some sauce nearby to pour on it.
​
Opening Hours :
Sunday - Thursday
15:00 - 2:00
Friday - Saturday
12:00 - 2:00
Address : Sheikh Mohammed Bin Rashid Boulevard | Manzil Downtown, Ground Floor, Dubai
Phone Number : +971 4 888 3444
Maiden Shanghai
Zengo
Miyako
Armani Ristorante
Tribes
The Beach House
Al Grissino
Perry and Blackwelder's Original Smokehouse
Pierre's Bistro & Bar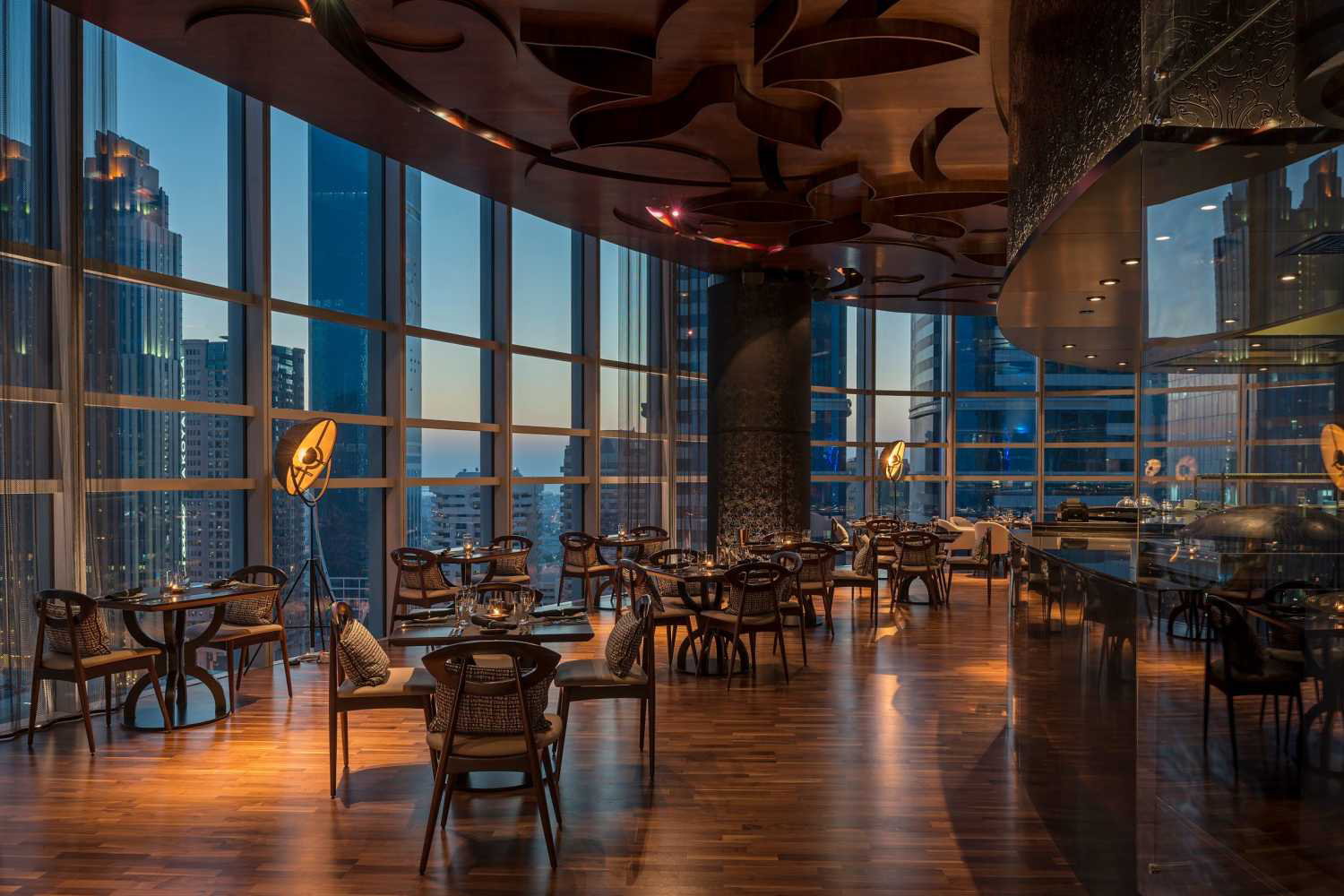 Mint Leaf of London
Ossiano